CAEM Serie TU-RM ENEC Approval
By now our single pole TU-RM series, a temperature limiter
with capillary sensing system, is ENEC and UL approved at
a load rating of 20 A 240 VAC.
Under CAEM TU-RM Series a complete summary is available.
(September 2019)
ISH 2019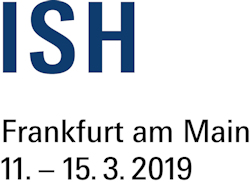 We will exhibit: Hall 10.3 Stand C69
PEPI H Series and Alpha-Top PPTC Lines Updated
The PEPI H series includes seven models and is a thermal cut-out (SOD).
Under disc thermostats a complete listing of all modells is available now.
In our Alpha-Top PPTC lines we listed new models extending the range.
(November 2018)
New Features on Our Website
With our latest update we have introduced new exciting features to our website.